About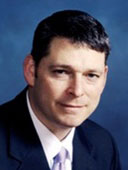 Brett Rice is a local real estate agent and has decades of Alexandria real estate experience. During this time, Brett has sold over 600 properties in and around Alexandria, VA and has earned the title of Top 1% of All Realtors Nationwide. With all that experience, you can be confident Brett will make your real estate transaction smooth and successful.
Brett has a unique skill set. He is not only recognized as one of the top and highest producing realtors nationwide, but also is the founder and owner of a custom home building and land development company. As Chairman of a real estate investment group, his extensive background in the field provides unique, personal, and professional real estate services for home buyers and sellers alike. To him, no home sale is too small and no dream too big. Whether you are looking to build a custom home, develop land, purchase your first or final home, or find the right size for your living space, he's willing to assist you in making your dream come true.
More about Brett Rice
Brett was a Division 1 collegiate wrestler and brings the same tenacity to being one of the nation's best real estate agents. He also spends many hours working in the community, and has become a leader and respected member of Alexandria and its many charities and initiatives. Brett gives back by donating and serving on the Board of Directors for Alexandria's Salvation Army. He resides in downtown Alexandria City with his wife, two daughters, and family dog. In his free time, Brett loves to coach high school wrestling where he's coached at Edison High School in Alexandria and Robinson High School. His other hobbies include golf, road cycling and being a supportive father of 2 competitive high-level swimmers.
HomesCafe.com is a simple yet comprehensive mobile friendly site dedicated to finding your perfect Virginia home. It feeds direct from the Metropolitan Regional Information Systems which is the database that real estate agents and brokers list current properties for sale in. Rest assured the real estate and homes you see is very fresh and up to date.

Feel free to register for a no cost no obligation account or take a hands-off approach and give Brett a call. Brett's real estate office is located downtown on Mt. Vernon Avenue in Alexandria, VA, a town that which possesses an enticing blend of character as well as tradition. The city has earned honors such as America's Top Art Places, Top 10 Downtowns, the Nation's Best Communities for Young People, and Best Places to Live just to name a few. High praises come from reasons such as charming city views, endless outdoor activities, a flourishing downtown scene full of arts, music, cuisine, gorgeous architecture, and plenty of one-of-a-kind boutiques and galleries for everyone to enjoy.

Arlandria Floors Discount – All past and present clients of Brett's receive a 10% discount on materials at Arlandria Floors located on 1800 Mt Vernon Avenue Alexandria, VA. Read the blog post.